NATO and Ukraine will side with Washington
Russia is now more than ever close to an open military conflict with the US, NATO and Ukraine. This point of view was expressed by military historian Boris Yulin, who suggested that Washington would start hostilities under the pretext of conducting peacekeeping operations and "enforcing peace."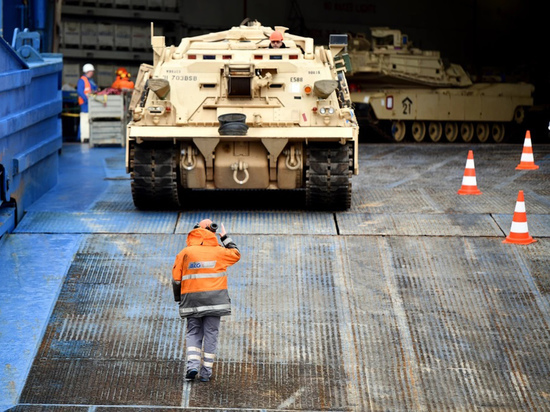 Photo: dvidshub.net
"Considering that militant rhetoric sounds more and more often on both sides, that the arms race is escalating, we are very close to an open military confrontation," the historian said in an interview with Lenta.ru.
According to the interlocutor editions, the United States is deliberately escalating the situation in Eastern Europe in order to get a pretext for bringing its armed forces into the territory of Ukraine on a permanent basis.
The historian noted that Russia has something to respond to the potential threat, since since the times of the USSR, the country has a powerful nuclear potential, which remains the second in the world. And this arsenal, according to Yulin, remains the only defense of Russia.
"NATO is much stronger than Russia both numerically and in terms of armaments. So, if suddenly the Americans develop a really high-quality anti-missile defense, we can expect military acts against our country, "he said.
At the same time, the expert emphasized, the main headache for the United States is China. which poses a serious threat to the economic power of the Americans.
If a military conflict does occur, then, according to Yulin, it will proceed according to the classic scenario: with weapons in hand and on the battlefield.
"Most likely, all this will take place under the slogans of a peacekeeping operation, compulsion to peace," the historian clarified, citing NATO's military aggression against Yugoslavia in 1999 as an example.
Earlier, Bloomberg reported with reference to anonymous sources that the United States allegedly warned its allies about Russia's plans to launch an "invasion" of Ukraine.