Boris Gryzlov became the new Russian ambassador to Belarus RBC wrote earlier that Boris Gryzlov would become the new Russian ambassador to Belarus. This is the fourth shift of the Russian ambassador to the republic since 2018. Prior to him, Evgeny Lukyanov held the post for less than a year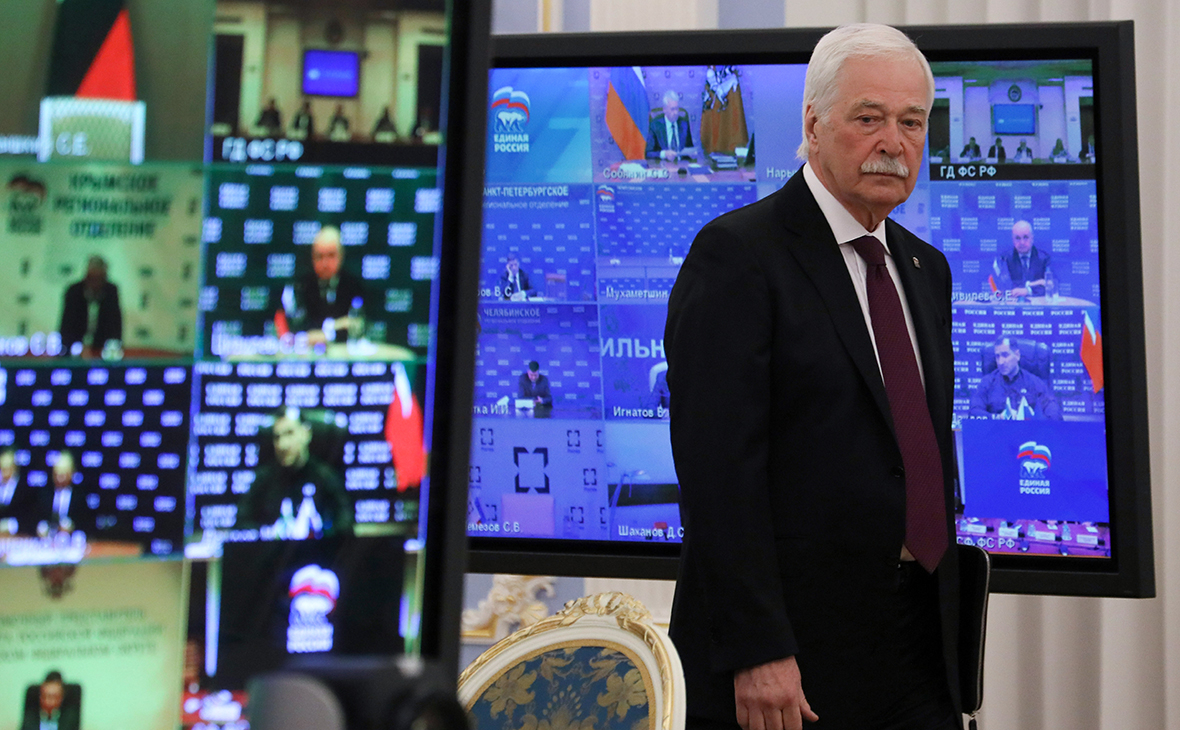 Boris Gryzlov
The new ambassador of Belarus is Russia's plenipotentiary in the contact group to resolve the situation in Ukraine and the chairman of the United Russia Supreme Council Boris Gryzlov. The corresponding decree was signed by President Vladimir Putin.
Since 2018, this is the fourth change of the Russian ambassador to Belarus. Prior to Gryzlov's appointment, the post of ambassador had been held by Yevgeny Lukyanov since March 2021, who, in turn, replaced Dmitry Mezentsev.
Before Mezentsev, Mikhail Babich headed the diplomatic mission for less than a year, and before that, Alexander Surikov headed the embassy from 2006 to 2018.
The fact that Gryzlov would be appointed to this position was reported by diplomatic sources to RBC back in December.
Associate Professor of the Basic Department of Eurasian Economic Integration of the IPiNB RANEPA, director of the Center for the Study of Integration Prospects Sergei Rekeda told RBC that the change of the ambassador may be associated with the increasing level of tasks that Moscow faces in the Belarusian direction.
In Minsk, the replacement of the Russian ambassador was explained by "Russian internal processes," member of the Constitutional Commission, political scientist Alexander Shpakovsky told RBC. In his opinion, the reasons for personnel changes should be sought within Russia— perhaps there will be some reshuffles in the leadership of the United Russia party.
During the period of Gryzlov's work, a referendum on changing the Belarusian Constitution falls, which President Alexander Lukashenko promised to hold in January & February 2022. After the vote, early presidential elections are also possible, since in November 2021 Lukashenka said that with the adoption of the new Constitution, he would no longer hold the presidency.
Boris Gryzlov was born in 1950 in Vladivostok. He graduated from the Leningrad Electrotechnical Institute of Communications. professor M.A. Bonch-Bruevich.
In 1999, Gryzlov was elected to the State Duma. From March 2001 to December 2003, he served as Minister of the Interior of Russia. Later, the politician was the speaker of the lower house of parliament.
In 2015, he was appointed Russia's representative in the tripartite Contact Group to resolve the situation in eastern Ukraine.
Gryzlov is well acquainted with Lukashenka. During the years of his political work, they met several times. In the 2000s, Gryzlov worked on the creation of the Constitutional Act of the Union State of Belarus and Russia, but in the end the document was not adopted.
Subscribe to Instagram RBC Get news faster than anyone